FTC Disclosure: Delicious Obsessions may receive comissions from purchases made through links in this article. As an Amazon Associate I earn from qualifying purchases.Read our full terms and conditions here.

Editor's Note: Please welcome my friend Hannah to the site today for another great blog post! Hannah is the founder of Whole Simple Life and is a formerly sick and tired Mama who is reclaiming her health naturally, one step at a time. She teaches others about cultured foods, unprocessed, and sugar free eating, green smoothies, and stress and anxiety management! Stop by her site to join her for lots of great articles on natural health and wellness and to be inspired to lead a healthier more positive life!
If you're new to this series, you can read the first three parts here:
~~~~~~~~
Essential oils are getting more and more attention lately. There is a movement in holistic health where people are trying other, more natural methods of healing.
No one has more control over your health than you do. It's up to you to take care of your body so you can live a long healthy life.
Incorporating essential oils into your personal "health care" plan is an excellent way to put the power back in your hands and help enhance your health naturally.
Today, I'd like to teach you about Melaleuca which is often referred to as Tea Tree oil.
Melaleuca oil is a great oil for first aid kits because it helps support healthy skin and a vigorous immune system.
As always, remember that to receive the therapeutic benefits of using these essential oils you need to use pure therapeutic grade essential oils.  I'd like to share some incredibly practical ways that you can use Melaleuca oil on a daily basis in your home.
Essential oils are safe, natural AND effective. When using melaleuca essential oil, dilution is not required, except for very sensitive skin. You can apply 2-4 drops directly to the desired area.
DISCLAIMER: Before we get started, due to the FDA and FTC laws on health claims, I need to make this very clear. None of the information in this post is to be construed as medical advice. I am not a doctor or certified medical practitioner of any sort. These uses are not intended to diagnose, treat, or cure any disease. You should always consult your doctor before making any changes to your diet, supplements, or exercise routine. For a full disclaimer, please read this site's Terms and Conditions.
Practical Uses For Melaleuca Essential Oil
Supports Healthy Lung Function: Take a bath and mix 1 cup of Epsom salt with 3 drops of Melaleuca oil then add to tub as it is filling up. Soak and breathe in the oils and let them sink into your skin. You can also mix 3 drops of Melaleuca Oil with 1 T. carrier oil (almond, coconut, olive, etc.) and massage it into your chest and back.
Supports Natural Healing: Apply 1 drop Melaleuca oil directly to affected area. Repeat a few times daily until no longer needed.
Supports Healthy Skin and Hair: Apply 1 drop undiluted on affected areas Can also mix several drops with a carrier oil such as coconut, olive or almond oil and massage on skin. You may have seen special tea tree shampoos. You can mix 2 drops of Melaleuca oil with 1 t. carrier oil such as olive or almond oil and massage onto your scalp for a few minutes. Shampoo, rinse, and condition as usual.
Supports Immune System: Diffuse 3-5 drops of Melaleuca oil in your favorite diffuser to cleanse the air. Rub 3 drops of Melaleuca Oil undiluted to the bottoms of your feet. Take an Epsom salt and Melaleuca bath.
Deodorant: Melaleuca is a strong deodorizer and you can add a few drops to homemade deodorant.
These are just a few of the many ways you can use Melaleuca Oil in your home. As you can see you can always diffuse oils and rub them on your feet. Those are two very safe and effective ways to use oils.
Often you can use them directly on an ailment, sometimes diluted and sometimes not. It's always helpful to do a little research and see what other people say about a certain condition and how they treated it with essential oils. You'll find that different oils work differently for each of us. Keep experimenting and remember to have fun doing it.
For more information about the essential oils I use for myself and my family, click here or on the image below.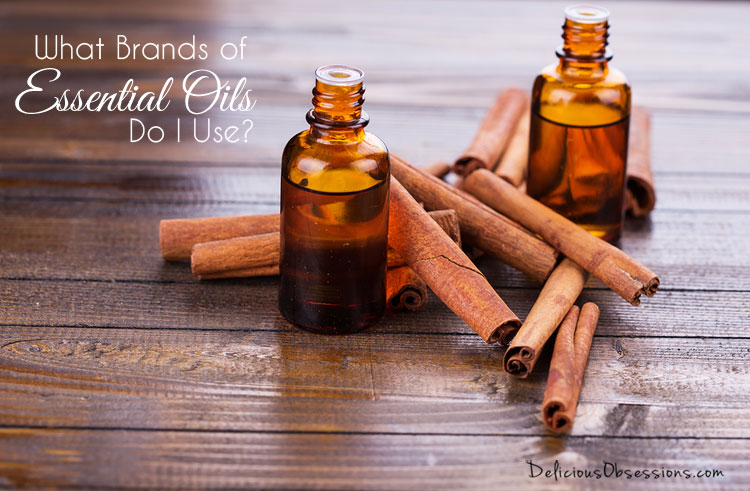 Delicious Obsessions is a participant in the Amazon Services LLC Associates Program, an affiliate advertising program designed to provide a means for us to earn fees by linking to Amazon.com and affiliated sites.Read our full terms and conditions here.