FTC Disclosure: Delicious Obsessions may receive comissions from purchases made through links in this article. As an Amazon Associate I earn from qualifying purchases.Read our full terms and conditions here.

This hearty grass-fed beef and vegetable stew recipe is wonderful on a cold, snowy winter day. The richness of the beef broth is enhanced with the red wine, garlic, and herbs. The broth is so delicious that I sometimes crave a big bowl of just that. You can add whatever vegetables you would like. For this recipe  I stuck with the classic carrots, onions, celery, and potatoes, but you can tailor it to fit whatever tastes you like. I actually don't eat the potatoes, so I sometimes make this without the potatoes and will just serve the stew with some garlic cheddar mashed potatoes for the hubby.
I make this recipe in double and sometimes triple batches, so that I can portion it up and freeze it for easy meals. It reheats nicely, and it's great to have a hearty, home-cooked meal at the end of a busy day, with minimal effort!
Delicious Obsessions Trusted Product Recommendations
I am always asked about my favorite ingredients and what I use in my own kitchen. I have linked to the products from my affiliate partners that I personally use and recommend. And now, here are the special coupon offers that select affiliate partners are currently offering:
Thrive Market: If you sign up through this link, you will get 15% OFF your first order.
Amazon, of course, has everything you need for this recipe. Their prices are often very good, though I love to shop around and sometimes find that Thrive Market has better deals. If you like saving money, it's good to shop around! 🙂
I get all of my herbs and spices from Mountain Rose Herbs. I have tried so many other brands and have never found the quality, flavor, and aroma to be as good as the herbs I get from Mountain Rose.
P.S. Did you know that soups and stews are an EXCELLENT source of gelatin if you use homemade stock? Sometimes, I even add a tablespoon or so of gelatin into my bowl of soup for added nutrition. If you want to learn more about gelatin and its benefits for our health, I highly recommend this book, The Gelatin Secret: The Surprising Superfood That Transforms Your Health and Beauty, from my affiliate partner, Sylvie McCracken. This book is packed with incredible information on how gelatin helps all aspects of our health and also features delicious recipes!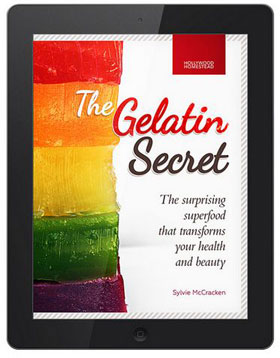 Hearty Grass-fed Beef and Vegetable Stew Recipe
I have linked to the products from my affiliate partners that I personally use and recommend. If you purchase through one of these links, I may earn a small commission.
Author:
Jessica Espinoza @ Delicious Obsessions
Instructions
Cut your stew meat into bite-sized pieces if it isn't already. Set aside.
Chop your onions, celery, carrots, and potatoes into bite sized peices. Set aside.
Mince your garlic.
In a heavy stock pot (I like my enameled cast iron pot for stews), heat 3 tbsp. expeller-pressed coconut oil over medium-high heat.
Add your garlic and meat and cook until the meat is browned, careful not to burn the garlic.
Add your veggies and stir until the veggies are mixed in well with the meat (you might need to add a tad more oil).
Add the red wine and cook for 5-8 minutes to allow the alcohol to cook off.
Add the tomato paste and spices. Stir to combine.
Add your beef stock.
Cover and bring to a simmer, and then lower the heat. Let simmer for 1 hour and then taste for salt and seasoning. Adjust the seasoning to suit your tastes. I always end up adding a tad bit more thyme for whatever reason. I think it's because I am addicted to lemon thyme. If you want a thicker stew, you can add a little corn starch or arrow root in at this time, but I never do.
The stew can be eaten at this point (provided the veggies are done), but honestly, it tastes best if it can simmer on super low heat for 3-4 hours before serving.
This recipe freezes nicely and makes great lunches and dinners when you're in a hurry!

Delicious Obsessions is a participant in the Amazon Services LLC Associates Program, an affiliate advertising program designed to provide a means for us to earn fees by linking to Amazon.com and affiliated sites.Read our full terms and conditions here.