FTC Disclosure: Delicious Obsessions may receive comissions from purchases made through links in this article. As an Amazon Associate I earn from qualifying purchases.Read our full terms and conditions here.

This easy vanilla mug cake is the perfect treat when you want something sweet. It's great for those days when you just want a single serving of cake to enjoy. The creamy vanilla flavor goes perfectly with any topping your taste buds crave. Try fresh fruit, chocolate chips, or even ice cream for a special treat.
I got the hankering for this easy vanilla mug cake one day when I wanted something sweet, but simple. No fancy flavors, no big baking project. Just something comforting and familiar. To me, there is no better flavor than vanilla (I love vanilla everything), so I knew a vanilla mug cake would be just the ticket.
Mug cakes are so fun, am I right?! They are super easy to make and require pretty much no cleanup. All you need is a mug and a fork and you'll be snacking on a light and fluffy cake in no time.
Why Vanilla is So Special
I have had a love affair with vanilla for my entire life. As a child, vanilla and coconut were my two favorite flavors and I enjoyed everything I tasted that had those flavors. Ironically, that has lasted my whole life and then led to me even creating my site's logo with coconuts. At one point, people literally called me "cuckoo for coconuts". LOL!
I wanted to learn a little bit more about vanilla to see if I could better understand why this flavor speaks to me so strongly. I found out that National Geographic did an in-depth write-up about the history of vanilla and it had some tasty little tidbits in there.
Vanilla is Anything but Plain
The old saying of "plain vanilla" or "plain as vanilla" couldn't be further from the truth. In reality, vanilla is anything but plain. It's warm, creamy taste and fragrance make it one of the most sought out spices in the world and it is one of the things that is used in the bulk of sweet treats, from cookies to ice cream and cake to candy.
How vanilla ever got the reputation of being plain is beyond me. Anyone who has smelled and tasted real, high-quality vanilla knows that there is nothing plain about it. Similarly to wines, there are subtle and complex flavors in this one bean. According to National Geographic, there is "somewhere between 250 and 500 different flavor and fragrance components."
Vanilla is a member of the orchid family and is native to Central and South America and the Caribbean. It was in those regions that it was first cultivated and then spread across the world. According to National Geographic:
Vanilla was thought of as nothing more than an additive for chocolate until the early 17th Century when Hugh Morgan-a creative apothecary in the employ of Queen Elizabeth I-invented chocolate-free, all-vanilla-flavored sweetmeats. The Queen adored them. By the next century, the French were using vanilla to flavor ice cream-a treat discovered by Thomas Jefferson in the 1780s, when he lived in Paris as American Minister to France. He was so thrilled with it that he copied down a recipe, now preserved in the Library of Congress… Vanilla came late to recipe books. According to food historian Waverley Root, the first known vanilla recipe appears in the 1805 edition of Hannah Glasse'sThe Art of Cookery…
Looks like Mr. Jefferson and I have something in common. 🙂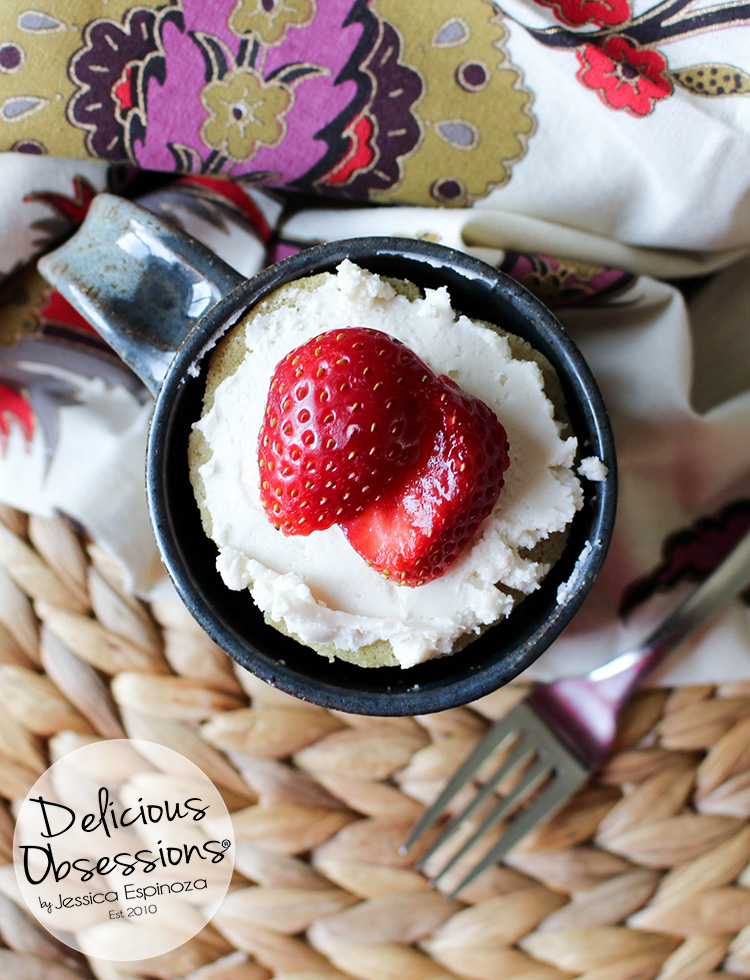 Why Vanilla Costs so Much
You may have noticed that over the last couple of years, the price of vanilla has skyrocketed. Vanilla, in general, is expensive. As a matter of fact, it's the second most expensive spice after saffron. This is because it is exceptionally labor-intensive to cultivate and has a super narrow window for pollination:
Vanilla grows as a clinging vine, reaching lengths of up to 300 feet, from which sprout pale greenish-yellow flowers, about four inches in diameter. These-in Mexico, vanilla's native habitat-are pollinated by melipona bees and, occasionally, by hummingbirds. Each flower remains open for just 24 hours, after which, if not pollinated, it wilts, dies, and drops to the ground…The vanilla beans-which at harvest look like string beans-are individually hand-picked as they become ripe, and then are subjected to a prolonged, multi-step curing process. The end result is the dessiccated, but aromatic, black pods sold by spice purveyors. (source)
As discussed in the previous section, vanilla is highly complex in taste and scent. Some of these compounds can be synthetically created, but it's best to avoid those. These flavor compounds, like vanillin (4-hydroxy-3-methoxybenzaldehyde), are often made from petrochemicals… or beaver anal glands. YUM.
Yes, the fake stuff is A LOT cheaper, but that's it. It's not real. It's fake. And it could be harmful to your health.
Easy Vanilla Mug Cake Notes
For once, I don't have a lot of notes about this easy vanilla mug cake recipe. It's pretty simple and straightforward. My main tips would be:
Mug cakes don't have to be perfect, so feel free to experiment with whatever you want in this recipe.
You could use coconut flour instead of the arrowroot. You'll need to add a touch more milk to the mixture, but it will work.
Literally only use a pinch of baking soda, otherwise, you'll end up with a funky tasting vanilla mug cake.
Feel free to use whatever sweetener you want. Even a liquid sweetener would be ok in this recipe since it's such a small amount.
And with that, shall we dive into this week's easy vanilla mug cake recipe? I can't wait for you to try it!
Easy Vanilla Mug Cake :: Gluten-Free, Grain-Free, Dairy-Free, Refined Sugar-Free
This easy vanilla mug cake is the perfect treat when you want something sweet. It's great for those days when you just want a single serving of cake to enjoy. The creamy vanilla flavor goes perfectly with any topping your taste buds crave. Try fresh fruit, chocolate chips, or even ice cream for a special treat.
Instructions
Combine the egg, oil, milk, erythritol, vanilla, and sea salt in a large mug and whisk to combine.
Add the almond flour, arrowroot powder, and baking soda and stir until smooth.
Bake at 350 degrees Fahrenheit for 20-30 minutes, or until set in the middle.
Remove from oven and let cool slightly before serving. Top with ice cream, whipped cream, frosting, fruit, or any other topping of your choosing.
Note: If you use a microwave, you can microwave on high for 2 minutes and then in 15-second increments after that until set in the middle.
Recommended Products
As an Amazon Associate and member of other affiliate programs, I may earn a small commission from qualifying purchases.
Nutrition Information:
Yield:

1
Serving Size:

1
Amount Per Serving:
Calories:

298
Total Fat:

28g
Saturated Fat:

3g
Trans Fat:

0g
Unsaturated Fat:

23g
Cholesterol:

186mg
Sodium:

368mg
Carbohydrates:

4g
Fiber:

2g
Sugar:

1g
Protein:

10g
This website provides approximate nutrition information for convenience and as a courtesy only. Nutrition data is gathered from Nutritionix. Nutrition information can vary for a recipe based on many factors. We strive to keep the information as accurate as possible, but make no warranties regarding its accuracy. We encourage readers to make their own calculations based on the actual ingredients used in your recipe, using your preferred nutrition calculator.
You Know What Goes Good with Vanilla Mug Cake? Ice Cream!
If you want to know how to make your own decadent ice cream at home, I've got you covered in my best-selling eBook, The Splendid Scoop and Other Frozen Treats: Delicious and Easy Dairy-Free Recipes, Plus Tips and Tricks for Homemade Ice Cream Perfection!
When the weather gets warm, nothing is more delicious than a bowl of cold ice cream or a delicious frozen treat. But, when you're on a restricted diet, finding treats that are suitable for your needs can be tricky. Plus, what happens when you want to make ice cream, but don't own an ice cream maker? Can you still make tasty treats without all the special equipment?
Yes! You can!
That is why I created The Splendid Scoop and Other Frozen Treats eBook! I, myself, am on a restricted diet for health reasons and when the weather starts warming up over 65 F, I start to get cranky. I am definitely a cool weather gal and one way to keep me sane and satisfied during the height of summer is knowing that I can make something delicious, at home, using healthy ingredients that fit my lifestyle.
All of the recipes in this book are dairy-, grain-, and gluten-free and easily be modified for the autoimmune protocol as well, making them extra special for those on super restricted diets.
In The Splendid Scoop and Other Frozen Treats eBook, You Will Learn:
Why making your own ice cream and frozen treats at home is better than buying them at the store (even the organic ones!).
Tips and tricks for homemade ice cream success.
How to make ice cream without an ice cream maker (it's easier than you think!).
Delicious dairy-free recipes the whole family will love (recipes are also gluten and free and can easily be adapted for the autoimmune protocol as well).
Extensive resource suggestions for real food, wellness, and beyond.
Don't let another summer or special occasion pass you by. No longer will you have to watch your friends and family indulge on their favorite frozen treats while you sit on the sidelines due to your dietary restrictions.
Now you can enjoy creamy, delicious, and allergen-friendly frozen treats once again with The Splendid Scoop.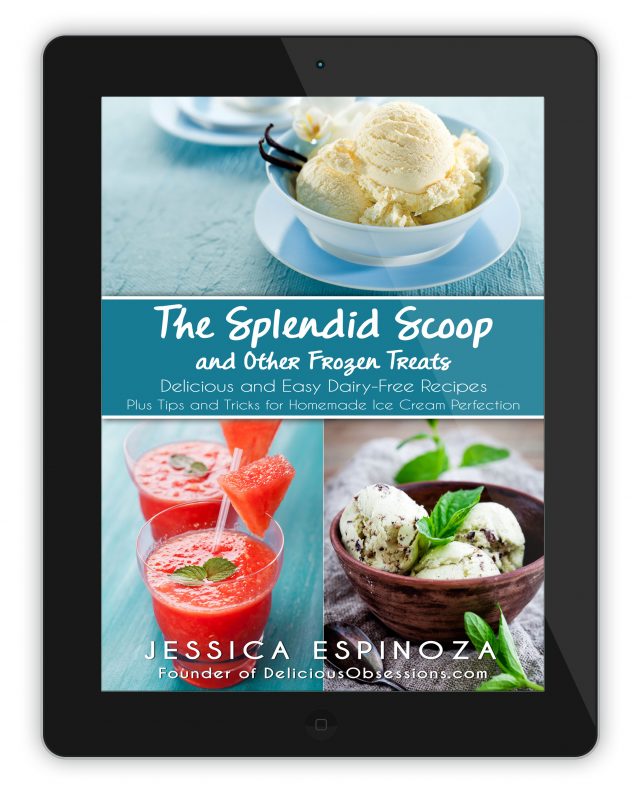 Delicious Obsessions is a participant in the Amazon Services LLC Associates Program, an affiliate advertising program designed to provide a means for us to earn fees by linking to Amazon.com and affiliated sites.Read our full terms and conditions here.