– This Truly Is a DIY Herbal Coffee Lovers Dream Come True! –
"After A LOT of Crazy Demand and Personal Requests…I'm Finally Revealing All Of My Most Exclusive Herbal Coffee Recipes In ONE Amazing Guide For You!"
"Now You Can Experience The Richly Satisfying & Delicious Taste of Gourmet Herbal Coffees To Reduce Stress and Support Your Health…
Right In The Very Own Comfort of Your Own Home!"
Introducing My Personal DIY Guide To Making Delicious Herbal Coffees!
"When I learned that I had to give up coffee to help my adrenals and my autoimmune issues, I cried. I mean, coffee was my morning ritual and every other time that I tried a coffee substitute, I was sorely disappointed. I was skeptical that anything could ever replace my beloved coffee. Thank God I was wrong! Clean Living Herbal Coffee completely makes my mornings. It is truly the best part of waking up!" ~Orleatha Smith, Wellness Coach
"I have been a big fan and avid consumer of Jessica's herbal coffees from the beginning. Imagine my shock and disappointment when she announced she was closing the shop. I stashed as much coffee as I could but I knew it was going to run out one day. Then, she sent me this book. What a brilliant idea! Now I hold the secret recipe to these unbelievable "coffees". This book is a wonderfully put together compendium of information about the downsides of caffeine and the wonderful properties of the herbs used to make Jessica's coffees. If that was not enough she also includes a number of delicious beverage recipes for the finished product. If you're like me and you miss her delicious blends, I strongly recommend getting this book and owning the secret recipe yourself so you will never have to be deprived of it!" ~Vivica, Nutritionist and Author of TheNourishedCaveman.com
"It All Began With My Little Online Herbal Coffee Etsy Store…"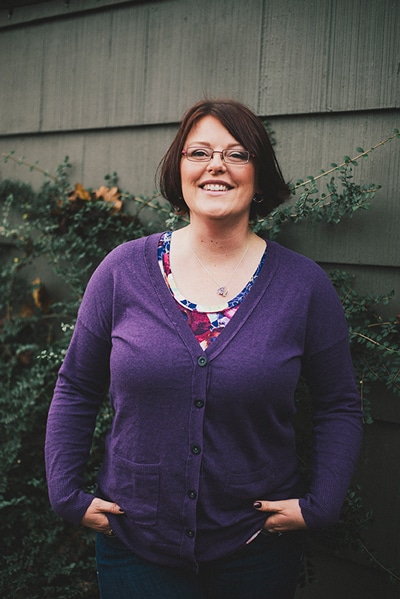 My name is Jessica and I'm a Certified Nutritional Therapist, Mind Body Nutrition Coach, and founder of the Delicious Obsessions Website and Community. Back in 2014, I had started selling a highly unique line of herbal coffee substitutes on Etsy.
At first, I thought I might get a few sales here and there, but I was shocked as not only orders started to pour in, but buyers began simply RAVING about how good my personal herbal coffee blends were…
These were buyers who were looking for a healthy alternative to regular coffee…but didn't want to sacrifice taste. Also, they were looking for something that tasted great and was loaded with health benefits such as digestive and liver support, as well as stress reduction for the body as a whole.
And that's exactly what my line of herbal coffee substitutes did.
Buyers simply loved them and repeat orders were a common occurrence…
I couldn't keep them in stock. And I knew the popularity was only going to EXPLODE.
But then I decided to end it all…
Why? It was simple. I didn't want to mess with all the very strict FDA labeling issues. You'd be amazed at all the hoops one has to hop through in order to get proper labeling approval with the FDA. To me, it was just too much so after a lot of contemplation, I ended making these highly popular herbal coffee substitutes.
When I announced the news to my buyers that the online store would close…they were devastated. But I knew that I had to keep this unique line of herbal coffees alive…but I wasn't sure how.
I debated selling off my unique recipe formulas to a different company and let them take over the manufacturing, but I just couldn't part with my own creations…
Then I thought to myself, why not just release ONE COMPREHENSIVE GUIDE that would reveal all my unique recipes, blends, herbs used, step-by-step techniques, and more so those who loved the herbal coffees before could make them from home?
"That was my "light bulb" moment, and now it has become reality…and I couldn't be
more thrilled to share this great information with you!"
Introducing my brand new, all exclusive online herbal coffee ebook called…
DIY Herbal Coffee Substitutes

A Complete Guide To Making Delicious Herbal Coffees
to Support Healing and Stress Relief
"I loved coffee but after realizing that it was hurting my health, I had to give is up (kicking and screaming mind you). I have tried many herbal coffees that didn't taste anything like I remember (you know like coffee). If you miss dark, rich, bitter coffee, you are going to go gaga when you try the Clean Living Blend recipe. This is one of the gems in this eBook! You also get solid information about the negative effects of coffee when you are dealing with autoimmune and thyroid issues. This book is a steal for this price so buy it today!" ~ Kelly Author of AGirlWorthSaving.com
I've been trying to cut back on my caffeine/coffee habit for a while and the search for a herbal replacement was bleak. After trying several other brands, most of which wasn't organic, I was resigned to accepting that there just wasn't a good option out there….But….I was thrilled to receive a copy of Jessica's DIY Herbal Coffee Guide. I was already loving her two main blends and my energy and adrenals have never been happy. I've tried both the Clean Living and the Healthy Liver Blend and still can't decide which is my favorite. Another interesting benefit is that I seem to have lost my desire for regular coffee. Funny how restoring your health can make those "crutch" foods or in this case, drinks less appealing. I especially appreciate and encourage my clients to read the section, "Coffee, to Drink or Not to Drink" This is critical missing information that many of us addicted to our daily fix of coffee and also not reaching our health potential are lacking. This ebook is worth the purchase for this section alone. And of course, since everything Jessica offers over-delivers, there are a ton of recipes and ideas for using the blends you have created. Thanks Jessica for creating this healthy promoting coffee alternative ebook. ~ Lisa Herndon, Functional Diagnostic Nutritionist
"The DIY Herbal Coffee Substitutes Guide is truly an answer to prayer! 🙂  I was so concerned I would not find a replacement for Jessica's delicious herbal coffees and here she had this amazing tool up her sleeve. She not only shares her recipes for the herbal coffees themselves, but additional and delicious recipes to kick the coffee up a notch and remove your need to ever visit a coffee shop again! I feel like her recipes were made just for me!! She also shares her in depth research and experiences with coffee and sugar, how it effects the body and how it plays a role with chronic illnesses. You will not only be blessed by her secret recipes, but glean a lot of healthful knowledge that I am sure will make a difference in your own health moving forward! Thank you Jessica for sharing your recipes and having the heart to help others!!"  ~ Tammy Trayer, Writer, Author, Radio Host & Blogger at TrayerWilderness.com
"Here's Just a Quick SNEAK PEEK Of What You'll Soon Discover Inside This Jam-Packed Ebook…"
I'll put an end to the, is coffee "bad for you" vs. "good for you" debate once and for all. You'll be shocked at what I have to say!
Discover some of the healthiest replacements for coffee on the planet that you'll love to drink every single day…and get great benefits from as well!
Find out how some of the most powerful ingredients found in nature such as Chicory Root can have a HUGE impact on your overall health!
I'll pull back the curtain on the proprietary formulas for my most popular herbal coffee blends (Clean Living and Happy Liver anyone?), including THREE never before released blends! You'll also get amazing coffee shop style recipes that include: Vanilla Almond Latte, Frozen Peppermint Mocha, Salted Caramel Macchiato, S'mores Latte, Buttered Maple Cream…and MANY more! I'll include all my exclusive tips for perfect blending as well
Want to learn how to brew the most perfect cup of herbal coffee? I'll show my tried-and-tested tips and secrets that work like a charm every single time! Never have a bad cup of herbal coffee again!
Discover a comprehensive list of resources for herbs, supplies, and even more further health and resources that have been personally selected by me! This are a MUST read!
You'll discover all the information above and so much more in my personal "how to" guide created just for you! Over 50 pages of "no fluff" and "no filler"…only the best advice, recipes, blends and more you want the most!
"Ok I'm Sold…But How Much Does Your DIY Herbal Coffee Recipe Ebook Actually Cost?"
Well, a lot less than you might think. If you were to go out and purchase these unique blends of herbal coffee and have them shipped to you, your overall order cost would easily be around $50.
If you were lucky enough to find a great coffee shop that sells these blends fresh, you could easily pay $5 per CUP. That's IF you could find them. Which most likely you will not since these recipes are MY PERSONAL CREATIONS that once sold like hotcakes on my online Etsy shop. 
But now you can get access to all my exclusive and super tasty and healthy herbal coffee recipes and blends for a
ONE-TIME INVESTMENT OF ONLY $25.97

(book is in printable PDF format and can be read on almost any mobile device)
You'll Get INSTANT ACCESS To This Complete Ebook Right After Your Safe & Secure Order!
I know that once you dive into this amazing guide, you're going to discover a WIDE variety of herbal coffee blends that will taste out-of-this-world great…AND will also be good for you!
Now you don't have to sacrifice taste for health. In the DIY Herbal Coffee Substitutes ebook I'll give you EXCLUSIVE access to all my "top secret" recipes that have been in high demand!
I hope you enjoy the guide!
P.S. Remember, this guide contains the EXACT healthy recipes and blends that customers where going crazy for when I sold them on my Etsy store. Now you can make them on your own time, and save even more money! Get the guide here.