FTC Disclosure: Delicious Obsessions may receive comissions from purchases made through links in this article. As an Amazon Associate I earn from qualifying purchases.Read our full terms and conditions here.

Looking for practical gifts for new parents? Read this post! In it I talk all about the practical and thoughtful gifts that would be appreciated by brand new parents.
I have been wanting to write this post for a while now. I also have a gift list specifically for breastfeeding mamas that I hope to finish at some point too. Boy, oh boy, I don't feel like an expert when it comes to parenting but I do feel like a "kind of" expert when it comes to nursing because of all the challenges we have gone through (as discussed in this post). But I digress…
I've learned a lot over the last 18 months of being a new parent. And I know I have a ton more to learn. But one thing that has really become clear is just what new parents really need when it comes to gifts.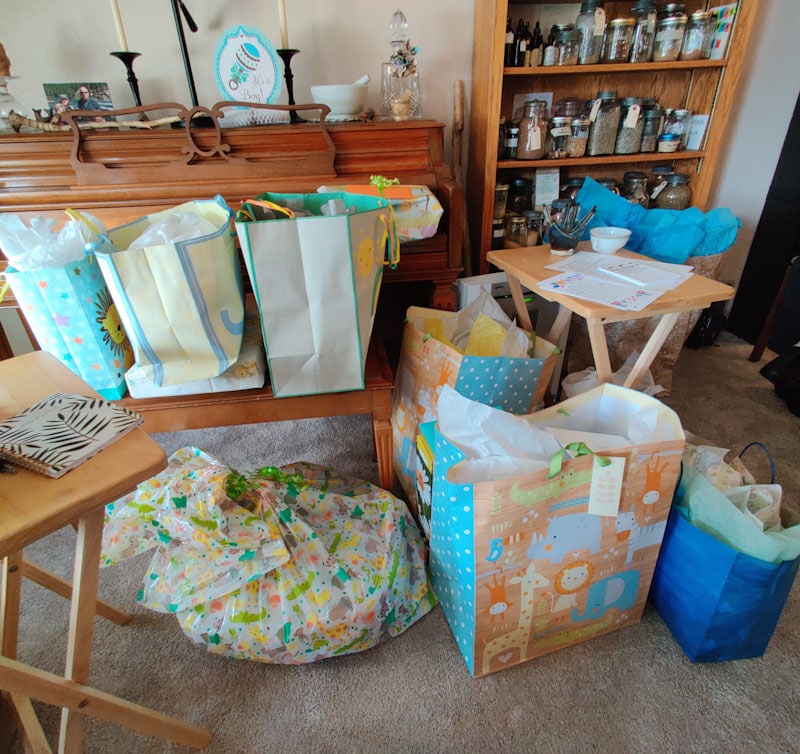 Gifts, Gifts, and More Gifts
Receiving gifts when you are expecting your first baby is so exciting. I remember spending hours and hours researching all the things we would "need" (I put that in quotes because I truly had no idea what we actually needed at the time, lol). And then compiling our baby registry was thrilling! Filling it with #allthethings what were certain to make life so much easier with a newborn.
Ahhh, those were the simple days…
And then there was the baby shower. It was so incredibly fun and I feel extremely blessed that I even got to have it. We had it on March 8th, 2020 and just a few days later the whole state (and country, essentially) shut down due to Covid and no gatherings were allowed. We had over 20 people attend my shower and I was so humbled by the outpouring of love and generous gifts.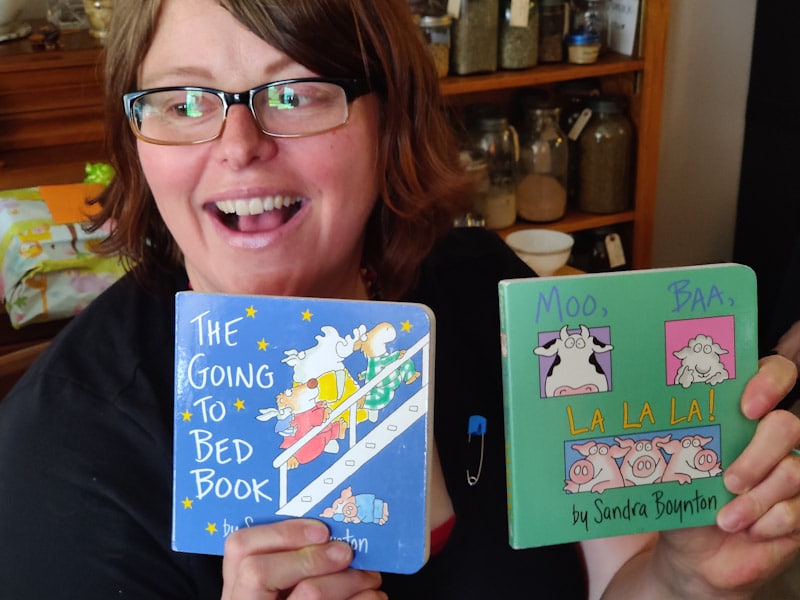 Don't get me wrong. I am so thankful for everything we received. A lot of the things we got at the shower (and purchased ourselves), we really did need and use. But there were also some things we got that we ended up not using much, or at all. Many of the clothing items he outgrew so fast that he only wore them a time or two. We got picture frames, but we don't have framed photos in our house. Things like that.
Even though we felt like we had it all, there were still a lot of things we ended up rushing out to get once we got home. As I sat down to write this post, I thought about what I'd tell people we needed if we were blessed with another baby at some point in the future. And this is what came to mind.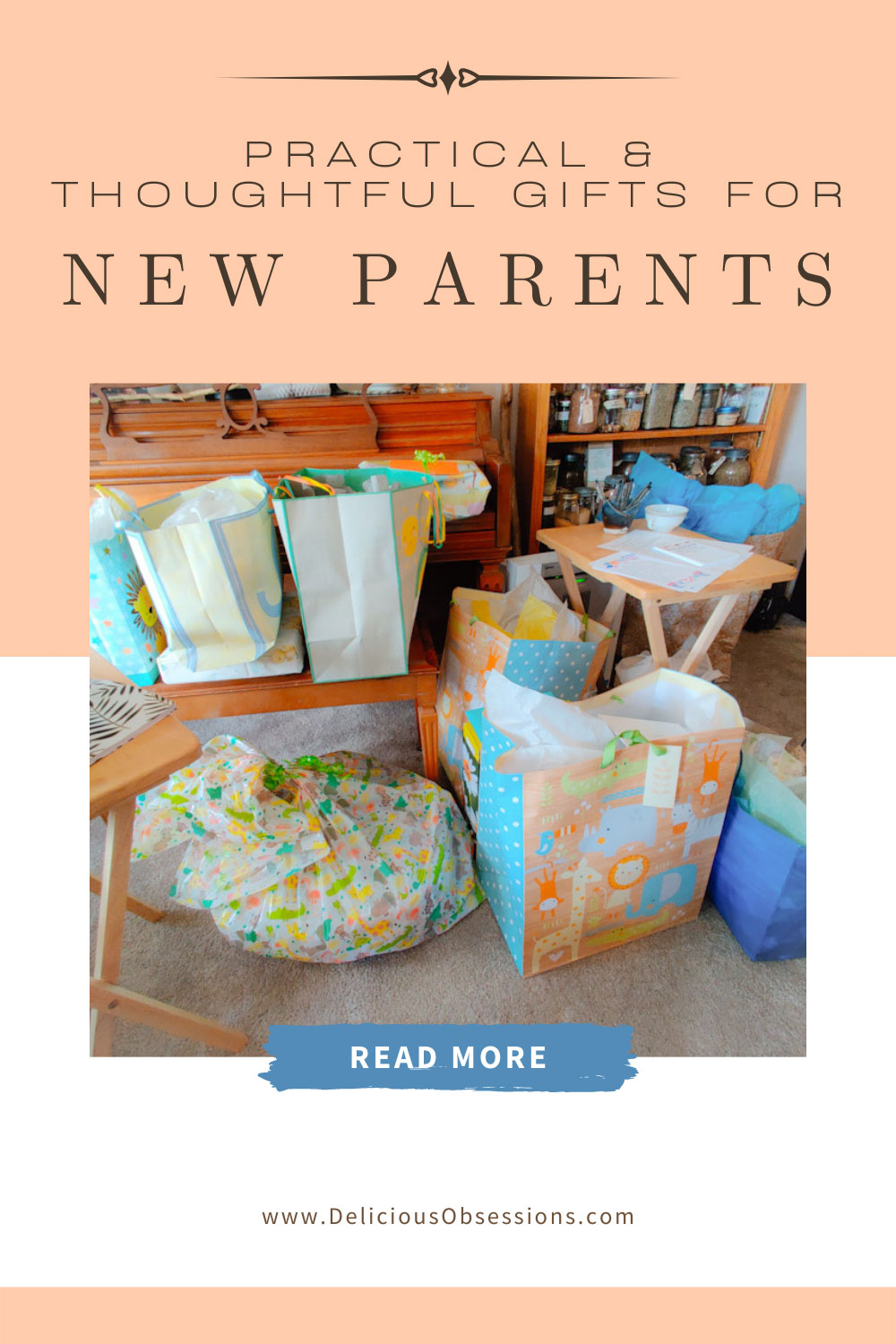 Practical (and Thoughtful) Gifts for New Parents
I'm sure this list won't fit the needs of everyone. There are certainly a million other things that people might feel are "must haves". But for us, these are a few of the things that we ended up using the most (and also buying for ourselves once we got home). Some are going to be higher ticket items but you could always go in on a larger item with family and friends to keep the cost down.
Diapers
There's no getting around it. You're going to need diapers. And a lot of them. Before baby Jacob was born, I did close to (if not over) 100 hours of cloth diaper research. I had always wanted to cloth diaper and I KNEW that it was the way to go. I bought all the things we needed, prepped it all, and sat back with a big smile on my face. Bring on the poop and pee. We were ready!!
Fast forward a few months when we came home with our tiny newborn. Cloth diapers were the last thing we wanted to deal with.
We tried it.
We hated it.
We switched to disposables.
I ended up selling my cloth diaper stash and recouped some, but not all of my original investment. Sigh…
Perhaps this would have been different if we had not had such a rocky start (read this post for the scoop on that), but I'm not sure. Even now, the thought of cloth diapering just doesn't appeal to me the way it did pre-kid.
This is just one of the MANY examples of how I had everything planned out and knew (without a doubt) what I'd do as a new parent.
Ha! Jokes on me…
Diapers may not seem like a fun gift, but they will be appreciated, I promise. And if you're an expecting parent, trust me, you'll thank me later for getting you more diapers. 😉
I don't necessarily recommend gifting big boxes of diapers (because if the parents are like us, they might be picky about the brands they use – read this post for more info), but gift cards for diapers would be greatly appreciated!
Food
In American culture, we have lost sight of the value of taking care of a new mother nutritionally. In many other cultures, family and friends prepare lots of food for the new mom (and dad) so that they can focus on bonding and settling in with their new baby.
My mom did a bunch of batch cooking for me prior to baby J's arrival and I am so thankful for it. But we still pretty much lived on takeout for those first 8 weeks or so. Things are hard enough as new parents but we had all the breastfeeding challenges on top of it. We were go, go, go to appointments almost every day for the first two months. We were all exhausted and the last thing we wanted to do was cook.
Ask your expecting parents if they would like you to batch cook food for them (check out this post for a ton of recipe ideas and batch cooking notes). Or get them gift cards to local restaurants (Chipotle is one of our faves!). Or purchase meal delivery for them. There are tons of options for meal delivery, but for those who are paleo or other restricted diets, these are my favorites:
Paleo On The Go
I was first introduced to this company when my Dad died in 2019. One of my friends organized a food delivery for me, my mom, and sister so that we had easy things to eat while going through that initial mourning period. I can't tell you how much we appreciated it.
Paleo on the Go offers a great selection of meals that are suitable for the autoimmune protocol (or anyone who is avoiding the top allergens for health reasons), as well as Whole30 and low carb options. You can order individual meals, meal bundles, or do a subscribe and save membership. Check them out here. SAVINGS ALERT: You can use coupon code DELICIOUS15 to save $15 on your first order!
Balanced Bites Meal Delivery
Most of you guys have probably heard of Diane Sanfillipo. She's a very well-known author and real food advocate. She created her own line of healthy, gourmet meals that fit a wide range of dietary styles. She focuses on high-quality, whole food ingredients so you can rest assured that you'll recognize every ingredient on the label.
All of Diane's meals are cooked fresh on Sundays and then shipped out right after. You can choose from one of their curated boxes, or build your own to suit your tastes. Most of the portions are pretty huge so you may be able to get two servings from each meal. Check them out here. SAVINGS ALERT: If you decide to order from them, you can use coupon code JESSICA to save $15 off your first order!
Pete's Paleo
Pete's Paleo also offers a great range of allergen-friendly meals and they really focus on the seasons. So their menu is always rotating, depending on what is in season and available. This is a great way to add a lot of variety and nutrition without having to do all the work of shopping and cooking. They really pride themselves on offering sustainable dishes that support their local farmers.
You can choose from a subscription service or a one time "as you need them" purchase. As long as your order goes in by Monday, you'll have your meals by Friday. Check them out here.
Cleaning Services
Along with cooking, cleaning is not something that you want to have to focus on with a new baby. Frankly, it's the last thing on your mind. I'm pretty sure our toilets didn't get cleaned for the first 3-4 months of baby J's life.
So if it tickles your fancy, get your parents-to-be a gift card for cleaning services!
If someone had gotten us a gift card for a cleaning service, I would have flipped my noodle! What an incredible gift that would have been. To have someone come in and vacuum, dust, do dishes, clean the bathrooms, or even fold laundry would have been amazing.
If you don't want to go the gift card route, or perhaps the parents would not want a stranger coming into their home during this intimate period, offer to do the cleaning yourself. Trust me, this help would be so appreciated!
Gift Cards to Different Stores
As a new parent, you never know what you might need at the last minute. I don't know how many times my hubby went to Target to get me pump parts or lanolin or diapers or saline spray or this or that or the other thing. It seemed like he was there multiple times a day for those first few weeks.
No matter how much you prepare, there are going to be things you forget or you didn't even know you needed. And you will likely have to make a trip out at 1am at least once. Having some gift cards handy for stores like Target, Kroger, Safeway, Walmart, etc., would be super helpful.
Toys
Newborns don't really need toys right off the bat. But they do recommend tummy time be started with in the first couple weeks and there is going to be lots of time for them to lay on their backs. So having a few toys available is fun and helpful. Black and white items are highly recommended to help with eye development and awareness.
When it comes to toys, having them be educational, practical, and developmentally appropriate is something I really appreciate. That's why I love brands like Lovevery.
A little while back, Lovevery was kind enough to send me a couple of their subscription kits for 16-21 month olds, as well as a block set (which I discussed here) and their organic cotton nap mat. Once I saw the quality and the skills each kit was teaching, it made me wish we had used these since the beginning. Honestly it would have saved us time, money, and clutter. And it would have focused on the skills Jacob should have been learning during specific 3 month time frames. Of all the toys Jacob has ended up with, we definitely use the Lovevery toys the most now. As a matter of fact, I am planning on doing a big toy purge here soon and getting rid of a ton of things he doesn't play with.
All of Lovevery's toys are created by a team of child development experts and are specifically designed for specific age ranges. In addition, they are made from natural materials like wood and organic cotton, as well as non-toxic paints.
Lovevery creates stage-based play
essentials for newborns all the way to 4 year olds. Their play kits are amazing and carefully curated for specific age groups so you know you're getting items that will benefit exactly where they are in their development. You can buy single kits or you can subscribe and have new, age appropriate kits delivered every 3 months.
In addition to their play kits, they have other fun stuff, including an amazing block set (which I wrote a post about here) and a play gym that is perfect for newborns and young infants.
Lastly, they also offer some beautiful home and nursery items like a Montessori playshelf, crib sheets, quilts, and more. So no matter what your new parents are in need of, there's a little something for everyone.
You can check out all of Lovevery's products here. Some other developmentally focused brands that I like are:
Melissa & Doug
Fatbrain Toys
Hape Toys
B. Toys
An Infant Seat
This is something we purchased before Jacob arrived and we are super thankful we did. We used these infant seats all the time and Jacob loved them.
We started out with a 4Moms Mamaroo that I got used off the Facebook Marketplace. Of all the things we purchased for Jacob, this was probably one of my very favorite items. I have memories of feeding him a bottle in the middle of the night while he sat in his Mamaroo and I pumped while watching The Good Wife. Sometimes with a carton of ice cream… The Mamaroos are expensive but they hold their value and you can easily sell it when you're done with it for close to what you paid for it.
When Jacob outgrew the Mamaroo at around 6 months, we got him the Fisher-Price Infant-to-Toddler Rocker. It's super affordable and we loved this seat too and it worked well for him until he was about a year old.
Other Items to Consider
The list above really hits the major items for us that most people would feel comfortable gifting. Some other items that we ended up rushing out to buy when we got home from the hospital included:
Bassinet
We decided on the Halo Swivel bassinet. We realized we didn't feel comfortable bed sharing but we didn't want our tiny baby in a huge crib all alone. The Halo swivel bassinet was perfect for those early days and we loved it. Plus it's made with safer, non-toxic materials. Although, Jacob really did end up spending most of his time sleeping on me. And even now, at 18 months, not a day goes by that he doesn't still sleep on me for at some point. And if we were to do it again, we'd just bed share from the start. But that's because we know what we know now. When we were fresh our of the hospital parents, we were still too nervous to try it and this was exactly what we needed.
Pack and Play
We were planning on just changing the baby on our bed or the couch but didn't particularly like that. We never bought a formal changing table but decided we needed something. Hubby found this pack and play that came with a changing table and a bassinet attachment. We looooooved it! The first one we got was by Graco and that one lived in our living room and we used it every day for the first 10 months or so. During that time we also got a Joovi one for my office and loved it too.
A Breast Pump and Pump Parts
I had no intention of pumping but well, God had other plans for us (see this post). I ended up pretty much exclusively pumping for the first two months. The day we got home, Nathan went to Target and bought me a pump after we had met with our IBCLC at the hospital. She had recommended the Spectra S1. This is definitely a more personal item, but if you are willing to get a gift card or offer to cover some of the cost, it would be a major help for many new mamas.
Bottles and Nipples
We didn't plan on bottle feeding so we were totally unprepared here. But we ended up buying a ton of both and it added up pretty quick.
Bottle Sanitizer
Again, not something we expected to need, but when you end up pumping, you end up with lots of bottle for be sanitized. We did the boiling water thing at first and then splurged and bought an actual sanitizer (this is the one we got) and it was the best money spent. It made life so much easier for my husband, whose job every night after he got off work at 11pm was to sanitize the day's pump parts and bottles.
That's all for now. Should I think of anything else, I'll update the post. What would you add to this list?

Delicious Obsessions is a participant in the Amazon Services LLC Associates Program, an affiliate advertising program designed to provide a means for us to earn fees by linking to Amazon.com and affiliated sites.Read our full terms and conditions here.