FTC Disclosure: Delicious Obsessions may receive comissions from purchases made through links in this article. Read our full terms and conditions here.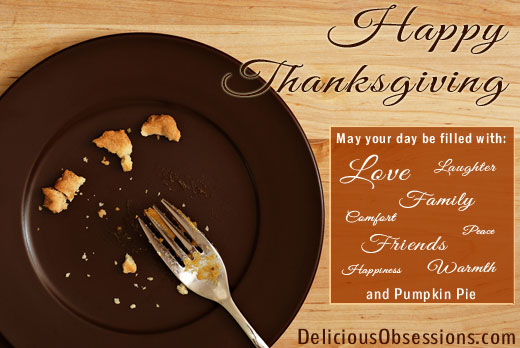 I wanted to wish you a happy Thanksgiving today! I am looking forward to good food and spending time with my husband. We're keeping it low-key this year and I am really excited about it!
I hope your day is filled with love, laughter, family, comfort, warmth, peace, and, of course, pumpkin pie!
~Jessica

Delicious Obsessions is a participant in the Amazon Services LLC Associates Program, an affiliate advertising program designed to provide a means for us to earn fees by linking to Amazon.com and affiliated sites.Read our full terms and conditions here.