FTC Disclosure: Delicious Obsessions may receive comissions from purchases made through links in this article. As an Amazon Associate I earn from qualifying purchases.Read our full terms and conditions here.

Another week has passed us by. I don't know about you, but I feel like time is just speeding up the older I get. Makes me a little sad and also reminds me that we have to all seize the day and make the absolute best out of every single day. Life is short and uncertain, a fact made all too clear in light of this week's tragedy in Boston. Whenever something like this happens, it is a solemn reminder to remember that we never know what will happen and where it will happen. Hug your loved ones close and live life to the fullest! So, without letting this post turn too sad, let's go ahead and get started! Here are some of the top stories that you may have missed this week!
Ever made your own vanilla extract? It is SO easy to do. Once you taste homemade, you will never purchase the stuff from the store again. Find out just how easy it is to make your own vanilla extract in this simple tutorial.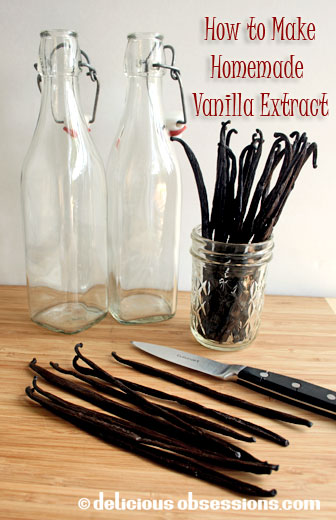 Do you brew your own kombucha? Whether you batch brew or continuous brew, you're not going to want to miss this awesome giveaway for a $100 gift certificate to Kombucha Kamp! Read my review of one of their continuous brewing systems and enter to win!
.
Fermented potatoes? What? Have you ever heard of such a thing? Well, this week, Lisa, from Lisa's Counter Culture, stopped by Lydia from Divine Health's site and shared her technique for fermenting potatoes. Why, you ask? Because it makes them much easier to digest and eliminates certain anti-nutrients that are present in the good ol' tater.
Do you keep a food diary? I do off and on, but it is a great habit to get into, especially if you are working to heal certain illnesses. Tracking what you eat and how you feel throughout the day can help you pinpoint areas that may be causing you trouble. Patty from Loving Our Guts shared a great post this week about how to make and use a food diary and discusses the importance of this habit.
Summer is almost here and Caprese salad is a classic! This week, Melanie from Pickle Me Too shared a recipe for Bacon Caprese Salad with Kombucha Vinaigrette. Delish!
Mmm. Coconut yogurt. Can I just say how amazingly delicious it is? This week, my friend Starlene from GAPS Diet Journey shared her recipe for coconut yogurt and I have already made two batches. It is AMAZING! Learn how to make thick and creamy coconut yogurt here.
This recipe from KerryAnn at Cooking Traditional Foods was posted a few weeks back, but I wanted to make sure you saw it. It sounds delicious and I can't wait to make some. Grab the recipe for strawberry panna cotta here.
Looking for something a little different? if you are looking for a classic recipe that gives you a fancy restaurant feel without the hard work of slaving in the kitchen all day, this one might be it. Crispy Duck Confit from Jennifer at Hybrid Rasta Mama.
Salmon dip. You either love it or hate it. I personally love it and am looking forward to making this recipe from Michaela at Vicariously Vintage. Salmon is a superfood, so this is a great way to incorporate more into your diet!
OK. Warts may not be the most pleasant topic of discussion, but let's face it. They happen. So, what do you do? If you're trying to avoid toxic chemical exposure, then you might be interested to know that there is a safe, effective way to get rid of warts, and it's cheap too! Find out more in this post from Adrienne of Whole New Mom.
That's all for this week! What fun stuff did you discover on your adventures around the Web? Feel free to share below!

Delicious Obsessions is a participant in the Amazon Services LLC Associates Program, an affiliate advertising program designed to provide a means for us to earn fees by linking to Amazon.com and affiliated sites.Read our full terms and conditions here.