This post may contain affiliate links. It does not cost you anything and helps maintain the free information on this site, as well as answer the questions of "what brand do you use?" Please know I never personally recommend any product or service I wouldn't use on my own family.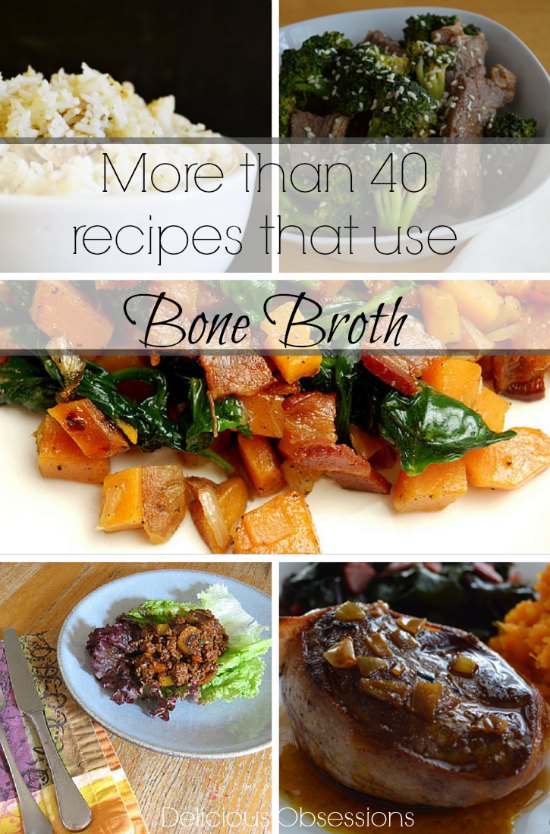 Bone broth! Yes, I know, we' re going to talk about bone broth…again! But, there is a reason you are seeing bone broth all over, it is a majorly nutrient dense item to add to your daily diet.
Bone broth is FULL of minerals that we are sorely lacking in our diets today and they are easily absorbable minerals for those of us that have gut issues.
Broth, when properly prepared also contains gelatin, which is great for our hair, skin, connective tissues and stomach lining.
I recently had a hair mineral test analysis and found I am lacking in some major minerals. This isn't a huge surprise as I know I have been missing some pieces in my journey in healing from my Hashimoto's.
My nutritionist recommend that I get as much bone broth into my diet as I could. I love soup, I don't even mind drinking a cup of bone broth, but let me tell you, after a few weeks, I was kind of tired of it.
I decided to play with some recipes where I could use bone broth and wouldn't be considered soup. It's been fun and challenging at the same time. But, I have worked up enough recipes, like my gluten free chicken lo mein, that I am easily getting broth into me and my family three times a day.
Now, I'm on a mission to not only nourish my body this winter, I want to share with others just how easy it is to get a few cups of broth in a day. (Even when you are tired of soup!) 
I have found over 40 recipes that amazingly fit in some broth that you will simply love. You will no longer struggle to get that broth in, but you will be totally excited to use it. It feels awesome when you can feed your family and yourself a highly nutrient dense meal that tastes good.
If you have never made bone broth before, don't panic, it is one of the easiest and most forgiving things to make. (Plus, it is very economical) You can find a great tutorial on making broth, here. You can also use an Instant Pot, which is Jessica's favorite way to make bone broth. You can learn more about the Instant Pot in her thorough review here or find them on Amazon if you are interesting in snagging one (sometimes they have some amazing deals!). Learn more about making bone broth in an Instant Pot or pressure cooker here.
If you are looking for more soup recipes to use broth, this is a FANTASTIC collection of recipes.
More than 40 recipes using bone broth (and none of them are soup!) 
Main Dishes
Side Dishes
As you can see by this awesome collection, bone broth can be used in so many ways. Your family probably won't even notice! However, you will know you are taking a great step in nourishing you and your family.
 Tell me, what are some of your favorite ways to use bone broth? 
Paid Endorsement Disclosure: Delicious Obsessions is a participant in the Amazon Services LLC Associates Program, an affiliate advertising program designed to provide a means for sites to earn advertising fees by advertising and linking to AMAZON.COM. This post may contain affiliate links and/or ads. We only recommend products or services that we have personally tried and love. When you make a purchase through any of these links, we earn a small commission on each sale, which allows us to cover a portion of the cost of this site. This has no effect on your sale price and is simply a cost of doing business for the company you are purchasing from. All funds received help with the continued maintenance of this website and free content. You can view it like leaving a tip. Thank you! Read our full terms and conditions here.

Jessica is a wife and mama to two boys and she loves spending her days with them, watching them grow and explore the world around them. Jessica grew up on fast food and quickly ditched that life when she became pregnant with my first. Since then it has been journey of learning about whole food nutrition, herbs and natural supplements. Her goal has been to keep her family healthy and happy...as naturally as possible. Jessica's views have changed as her knowledge has grown to fit the needs of my family. A recent diagnoses of Hashimoto's has re-sparked her desire to learn more about herbs and healing.